Zoo-, Zo- Words: "agrizoiatrist" to "spermatozoon",
Part 1 of 5
Words that include: zoo-, zo-, -zoic, -zoid, -zoite, -zoal,
-zonal, -zooid, -zoon, -zoa, -zoan
(Greek: animal; living being; life).
---
agrizoiatrist:
Someone who deals with wild animals.
agrizoiatry:
A branch of medicine dealing with wild animals.
agrizoology, agrizoic, agrizoon:
The study of wild animals or a reference to wild animals.
anthropozoonosis:
An infection acquired by humans that is maintained in nature by animals.
anthropozoophilic:
Attracted more or less equally to humans and to some other kinds of animal host; said, for example, of certain kinds of mosquitoes.
azoic:
Non living; without life.
Azoic:
The earliest geological period; the subdivision of the Precambrian era preceding the Archaeozoic.
azoology:
The scientific study of inanimate nature.
bryozoa:
Moss animals.
bryozoan:
Animals that attach themselves to hard substrates or algae in marine, brackish, and freshwater.
cryptozoic:
Defining a class of fauna composed of animals living a concealed or hidden life (those that live under stones, logs of wood, etc.); also, belonging to this class.
cytozoic:
Living within a cell.
dactylozooid:
A hydroid modified for catching prey, long, with tentacles or short knobs, with or without a mouth.
dermatozoon:
A reference to animal skin.
ecozoiatry:
A branch of medicine dealing with domestic animals.
endozoic:
Living within an animal.
endozoochore:
Any spore, seed, or organism dispersed by being carried within an animal.
enterozoon, enterozoic:
Any animal parasite inhabiting the intestines.
entozoa, entozoal:
Internal animal parasites.
entozoic:
Living within the body or substance of another animal or plant.
entozoon:
A parasitic animal that lives within another animal.
enzootic:
Afflicting animals; disease restricted to a locality.
epizoic:
Living on or attached to the body of an animal.
epizoicide:
The killing of external parasites.
epizoochore:
Any spore, seed, or organism that is dispersed by being carried upon the body of an animal.
epizoon:
A parasitic animal that lives on the exterior of the body of another animal; an external parasite.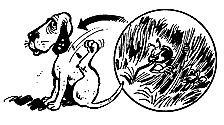 epizootic:
Common among animals. A disease affecting a large number of animals simultaneously, corresponding to "epidemic" in humans.
epizootiology, epizootology, epizootiologic, epizootiological:
The science concerned with the factors involved in the occurrence and spread of animal diseases.
gonozooid:
A gonophore or reproductive individual of a hydrozoan colony; a zooid containing a gonad.
holozoic:
Obtaining the whole of its food after the manner of animals; engulfing solid good particles.
hylozoism:
The theory that matter is endowed with life, or that life is merely a property of matter.
metazoan, metazoa:
A multicellular animal.
microzoon:
A microscopic animal.
microzoophilous, microzoophily:
Pollinated by small animals.
Neozoic:
The period of geological time from the end of the Mesozoic to the present.
oozooid:
Any individual developed from an egg.
Paleozoic, Palaeozoic:
A geologic era exending from the end of the Precambrian to the beginning of the Mesozoic, dating from about 600 to 230 million years ago.
paleozoology, paleozoological:
The study of fossil animals and their evolution.
panzoon, panzootic, panzoic:
A pandemic (wide-spread, universal) disease of animals.
parazoon:
Any of the sponges.
Proterozoic:
The older Paleozoic faunal epoch, the age of primitive invertebrates.
protozoon (singular); protozoa (plural); protozoan:
A unicellular or non-cellular animal organism.
protozoology:
The branch of zoology dealing with protozoa.
saprozoite:
An animal that lives on dead or decaying organic matter; a saprozoic organism.
spermatozoid:
An antherozoid; a free-swiming male gamete.
spermatozoon, spermatozoan, spermatozoa, spermatozoic:
A male reproductive cell, consisting usually of head, middle piece, and locomotory flagellum.