Zoo-, Zo- Words: "zoophile" to "zooxanthella",
Part 5 of 5.
Words that include: zoo-, zo-, -zoic, -zoid, -zoite, -zoal,
-zonal, -zooid, -zoon, -zoa, -zoan
(Greek: animal; living being; life).
---
zoophile, zoophilist:
1. A lover of animals; especially one that is more fond of animals than of humans.
2. One who is opposed to any animal experimentation; also known as an antivivisectionist.
zoophilia, zoophilism, zoophilous:
1. In biology, pollinated by animals.
2. A strong fondness or affinity for animals and a devotion to protecting or rescuing them from human activities, e.g., vivisection, that exploit or endanger them.
zoophilic:
1. Preferring other animals to human beings such as certain mosquitoes and dermatophytes (for example, fungi parasites).
2. In microbiology, a description of a pathogenic organism that prefers animal hosts instead of human beings.
zoophobia:
An unusually intense fear of animals.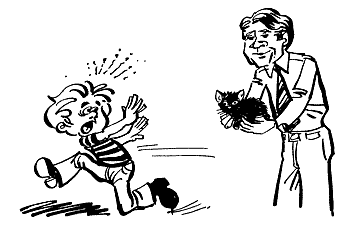 zoophobic:
Shunning, or shunned by, animals; such as, plants protected by spines, hairs, secretions, etc.
zoophysics, zoophysical:
The study of animal physiology and form.
zoophysiology:
The physiology of animals, as distinct from that of humans.
zoophyte, zoophytic:
Any animal that resembles a plant in morphology (form) or mode of life more than that of an animal; for example, the sea anemone, coral, and sponge.
zoophytology, zoophytological:
The branch of zoology concerned with the zoophytes.
zooplankton, zooplanktonic:
1. A small animal organism present in natural waters.
2. Microscopic animals that move passively in aquatic ecosystems; such as, protozoans.
zooplasm:
Living substance which depends on the products of other living organisms for nutritive material.
zooplasty, zooplastic:
1. The process of surgically grafting tissue from a lower animal onto the human body.
2. The surgical transplantation of an animal organ, e.g., a pig's heart, into a human body.
zoopsia, zooscopy:
An hallucinatory vision of animals or a form of hallucination in which the sufferer imagines he/she sees animals.
zoopsychology:
A branch of psychology that studies animal behavior.
zoosadism:
Cruelty to animals.
zoosaprophage, zoosaprophagous, zoosaprophagy:
Feeding on decaying animal matter.
zooscopy:
The scientific observation of animals. Also, zoopsia.
zoosemiotics:
1. The study of animal communication.
2. The study of the methods by which animals use signaling as a form of communications.
zoosis:
Any disease caused by an animal.
zoosmosis:
The process of osmosis in living tissues.
zoosphere:
The world community of animals.
zoospore, zoosporal:
A spore of some algae and fungi that is capable of independent movement.
zoosteroid:
Any steroid of animal origin.
zoosterol:
An sterol of animal origin.
zoosuccivorous, zoosuccivore, zoosuccivory:
1. A reference to organisms that feed on liquid secretions of animals.
2. Feeding on decaying animal matter.
zootaxy:
Zoological classification; the scientific classification of animals.
zootechny, zootechnics:
1. The principles of animal husbandry.
2. The art of managing domestic or captive animals, including breeding, rearing, and utilization.
zootheism:
The worship of animal gods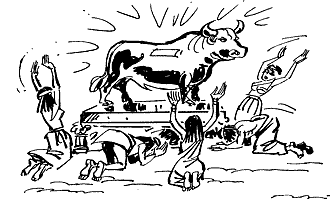 zootheist:
Someone who worships animal gods.
zoothome:
Any group of individuals in a living coral.
zootic:
A reference to animals other than humans.
zootomist:
A comparative animal anatomist.
zootomy, zootomic, zootomical:
1. The study of the anatomy of animals, especially comparative anatomy.
2. The dissection of animals other than humans.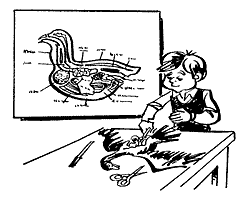 zootoxin, zootoxic:
A poison produced by an animal (or insects); such as the venom of snakes, spiders, scorpions, etc.
zootrophic:
Relating to or providing nutrition to lower animals; concerning animal nutrition.
zootrophotoxism:
1. Poisoning due to ingestion of contaminated food of animal origin.
2. Poisoning from the consumption of animal products.
zooxanthella:
A microscopic yellow-green alga that lives symbiotically within the cells of some marine invertebrates, especially corals.